From a Rookie to an Expert Training Course
Go international!
Multicultural working life and international labour market requires international skills and competences. Teachers and other staff in VET need to have international skills to be able to guide the students. To raise the quality of VET we need to promote and facilitate opportunities for continuous professional development of VET teachers as stated in Riga Conclusion 2015.
The aim of this training package is to help you to develop your skills in internationalisation. For managers and staff in human resources the focus will be in validating and recognising the international skills and to promoting staff professional development through internationalisation.
The model and training materials ase based on the survey and focus group discussions we made in the beginning of the Erasmus+ REX VET project.
Important! Please accept all cookies to be able to see all content.
Badge system
This is a step-by-step model how the teaching staff in VET can develop their international skills progressively and how the management can validate and recognise the international skills of their staff.
The badge system allows to recognise formal, non-formal and informal learning and there is no time pressure when and how you gain your skills and knowledge.
We encourage you to use this material to ensure the sustainability of internationalisation in your organization.
The training model of internationalisation will address the objectives of the Erasmus+ program by fostering quality improvements, innovation, and internationalisation. Enhancing mobility is one of the objectives of European Education and Training 2020 framework. 
If you cannot see the video below, please accept all the website cookies.
The Materials
For VET Staff
This training material helps you to start your internationalisation pathway. You can always find that there is no time or enough skills or other excuses. Why not to start now? We know that you are fully occupied and it seems that this gonna be some extra work but by opening the door of internationalisation makes you and your students' days brighter. You are never alone any more in your work. You just need to do your first step.
Understanding how the things are arranged and how you can participate and help your organisation to get better and better in international work. This means taking part in mobilities, organizing international events. You can start on any level. It depends on your experiences.
Every module consists of some reading and some tips, advises, tasks, motivational videos and ending with applying the level badge. Don´t want to get the badge – no problem, you can take next level without it. Passing these modules will give you an understanding how the things are arranged and how you can participate and help your organisation to get better and better in international work. This means taking part in mobilities, organizing international events and lessons, working in cooperation with teachers from other countries and much more!
Please note that our training module does not consist separately the topic about developing personal language skills.
Language skills are definitely very important skills in terms of internationalisation and it also came out of our focus group interviews and questionnaire results, but it was also brought out, that missing language skills actually don't prevent people to start with internationalisation activities. Moreover – being involved in that type of activities gives a kick to improving these skills. It is a lot learning by doing. It is easy to start this path using self assessment tool in your Europass profile. Later on you can save your language certificates in Europass library.
Module 1: Intro to internationalisation
Module 2.1: Internationalisation at home
Module 2.2: Internationalisation abroad
Module 3.1: Management
Module 3.2: Specialist
Module 3.3: Strategist
For Management and HR
We created this model and training material with the aim to help VET schools to validate and recognise the international skills and competences of their staff.
In a fast-changing world international competences will be more important and this training offers staff the possibility to develop intercultural communication skills which can improve the education quality.
Engaging more teachers in international activities is crucial to increase the attention to the European and worldwide context. It stimulates development of new curriculum planning processes and new curriculum models and help to widen cultural understanding among students.
The training is divided in three levels, rookie, advanced and expert and in each level the staff member can choose their own training path.
Staff members can independently manage their own development which can be recognised through an open badge system.
The open badges will make the international skills and competences visible, and it will be easy for VET management and superiors to recognise the skills. Learn more how to validate and recognise knowledge and skills achieved through Open Badges.
Open Badges
Open Badges is an open standard developed by the Mozilla Foundation to recognise, validate and demonstrate learning that happens everywhere.  

The Open badges are full of knowledge about persons skills and accomplishments.

 

 

Open Badges are digital credentials, created and issued by organisations such as schools, vocational organisations, companies and employers for their students, members, staff, clients or partners.

 

 

Each Open Badge is associated with an image and information about the badge, its recipient, the issuer, and any supporting evidence. 

Open Digital Badges are easy to incorporate into a learning portfolio or share as a digital CV. Competence badge salso work in Moodle.

 
What are the benefits?
Open Badges can 

represent all the achievements from 

simple 

participation in evidence-based and knowledge-based learning.

 

The value of the Badges is basically what the recipient gives it. Competence marks should not be thought of as signs of course performance, but as competence-based.

Open badges can motivate employees to learn.

 

Open badges can credential in-house training

 

the employee can collect badges in their online backpack, and they can be shown off via a plugin on a website or blog – or intranet profile

.

 

Open badges are portable.

 

 

Open badges are task oriented it means badges don't promise that you can do a particular task, but rather demonstrate that you have already done it. 

Open badges can formally recognise informal learning.
Skills you develop in internationalisation
Language skills
Communication
Cultural awareness
Organisational skills
Project management skills
Open-mindedness
Sense of EU citizenship
Digital skills
Cooperation
Participants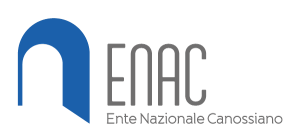 ENAC ENTE NAZIONALE CANOSSIANO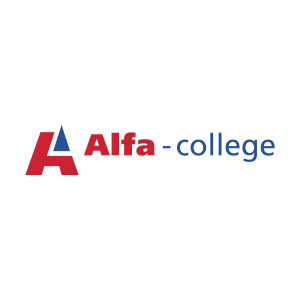 Stichting Christelijk Regionaal Opleidingen Centrum Noord- en Oost Nederland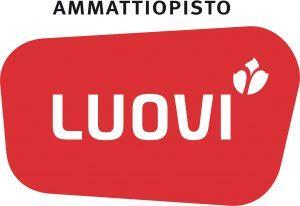 Ammattiopisto Luovi (Coordinator)
Erasmus +

The module does not replace the official information provided by the official Programme website and your Erasmus+ National Agency. Official EU documents always take precedence over the contents of this module. Moreover, completing this module and obtaining the badge does not guarantee the approval of your Erasmus accreditation application.