Luovi Global Education
Luovi Vocational College offers expert services in special needs education for educational institutions and other co-operation partners.
Luovi Fact Sheet
Current student number globally enrolled in the field of VET is around 2000
The total number of staff is 800
Some of the students have a personal assistant.
Luovi's turnover is 60 Million Euros (2021)
Associated member of Education Finland
Need to train your staff?
We offer services in special needs education for educational institutions, teachers and other staff working with special need students. Our services cover counselling, guidance and consultancy, as well as diverse training courses. The aim is to promote recognition of students' need for support and to ensure that these are taken into account when planning and implementing studies.
Services are tailor made and co-created together with the client. The length of the services vary from one day training to long lasting consultation.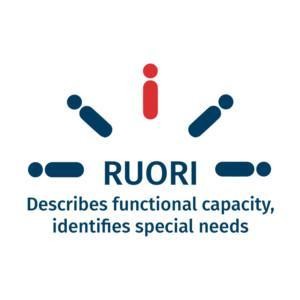 RUORI Assessment Tool
The number of learners who have challenges in learning and who need special support in their studies is growing constantly. RUORI assessment helps to develop learning paths and support services for students. Become a qualified RUORI professional and join the training.
Read more about RUORI
PINO Network
We co-operate with PINO Network and keep developing new digital tools for education.
Arctic Education Formum 20200 – Digital pathways to learning
Join us on a free Zoom-webinar on 20th of October. The goal of the event is to spark ideas from the keynotes and discussions and explore the topic together.
Luovi's Achievements
The Quality Award of Vocational Education and Training 2021 & 2017 (The Finnish Ministry of Education and Culture)
Erasmus+ Accreditation for 2021-2027
Recognised for Excellence 4-star 2014
Luovi participated in Expo Dubai 2020
Luovi was a part of the Finland's Snow Cape pavilion with the Education Finland cluster in December 2020. The Finnish pavilion was presenting globally leading clean technologies, a circular economy with sustainable use of resources, sustainable energy and digital solutions, mobile communications, machinery, education, health and wellbeing, travel and Finnish design.
Contact information
Ms. Mari Kontturi
Manager of International Affairs
+358 40 319 3264
mari.kontturi@luovi.fi
Ms. Anne Tornberg
Director of Innovation
+358 40 319 3675
anne.tornberg@luovi.fi