Management
Module 3.1. Expert
I'm sure that I'm not mistaken when saying that most of projects managers haven't thought that they are becoming project managers one day. As a matter of fact., most of us are projects managers by accident . To be fair, most of us had been previously working for school on some other position like teachers, technicians or other.
Afterwards you start getting involved in international activities – at first going to some international mobility, then being part of some international project team and then one day you acknowledge that you are taking your first project to coordinate.
There is no way back because despite occasional nervous breakdowns, which are definitely part of this job, you enjoy it more and more. Enjoy meeting and working with people who are so different in means of culture and personality but so close to you because of this job. You learn to trust them, and you learn to work with them, and you are going to miss them when the project is over.
Hanneke Smid, Head external affairs, Alfa-college, the Netherlands:
"Project management in an international setting requires experience and knowledge of international grants and activities. In addition, it is of value to build and maintain a good network in which cultural awareness is important to execute the project in the best possible way."
Definition
The staff member who is responsible for or who takes part in international projects, proposes and coordinates or organises new international projects
This module is for you if…
you have experience in coordinating an international project and you would like to act as a manager and submit new applications.
What you are going to learn…
Throughout this module you are going to learn how to manage international projects.
Topic 1: Projects and Management
Becoming an expert in project management is an intricate path. Nevertheless, there are some hints and tips that could be helpful.
There are different types of projects within vocational education – very broadly you can divide them in between mobility projects and partnership/development projects. The first kind are mainly targeted for students and staff but could also be joined by tutors from companies, who would then have the possibility to go Erasmus abroad and gain new knowledge and skills.
Erasmus: Check out this guide on training periods abroad in ec.europa.eu.
The second kind is mostly useful for networking, creating outcomes in partnership which would then help to develop the organisation.
More on networking:
TIP: Check also Rookie level and Internationalisation Abroad Advance level units.
Topic 2: Idea development and creation of the partnership
If you started studying this training material from ROOKIE level, then you already know the basics. If you did not, then you can read the sections where we have gone through the following topics:
where to start
how to find funding bodies
networks etc.
2.1 What do you need to succeed?
We already talked briefly about strategy in Rookie level as well – it's a pathway how to reach your development goals. But this topic will be covered also under Topic Strategy
Writing a new project application is starting from the need. You can talk directly with your staff or management about what is needed, or you can study your organisation development plan and find out areas which need improvements, or which are the development priorities. You can also talk to your colleagues/management about some specific topic or problem which needs to be eliminated. Need can be for example new training material, updating curriculum, improving management systems or improving something else.
There are certain things you need to succeed:
Team – It is the first thing you need! People from your organization with whom you are going to work in your project. Pick carefully! Be sure they have relevant knowledge and enough motivation, or you end up doing all the work by yourself. It is ok to have more people on board at initial stage.
Idea – You already had a need, now you must find solution how to eliminate the problem or start with new innovative initiative. Idea is the aim or purpose of the project.
For formulating your project idea, you should follow these steps:
generating an idea
finding partners
implementation
Generating an idea
You'll see there are many possibilities how to generate the idea. But you do not have to make it too complicated neither – just talk to your team. Your aim is to reach to the conclusion what is needed and how to make it work.
Very important questions are at this stage:
Do we need know-how from outside for solving our problem– partnership?
Do we need money for implementing our idea – funding?
If you can answer "no" to these questions, then you can skip all the following or think again. Maybe there could be added value to have knowledge and competencies from your colleagues from abroad. Maybe other schools have similar problems and needs for improvements. Maybe you could help each other? So, you may need partners and then you need also additional money for implementation. For example, to cover additional workload and travelling costs, but also project management costs or etc.
If you decide to work on your project idea in cooperation with other schools then now it's time to put it on paper. Short summary which says what is the background (need, challenge), planned activities, expected results, timeframe, possible partners you are looking for/participating. The summary is a good tool to spread when you are looking for partners.
Finding partners
We think that partnership is the most important element for implementing a successful project.
When you are creating your partnership, then there are few things to check first:
The project idea should be interesting to all partners, so every partner should benefit from project results. Will all partners have motivation?
Check what kind of organisations and countries are eligible in the program you are applying for financing.
Partnership should cover all expert areas needed to implement the project. Pick the best ones available related to your project idea. Do some research to see, what their experiences are in areas you are interested in.
It is always good if you have at least one partner who you know already and your working manners match each other.
For finding partners there are several ways:
Bigger networks – like EfVET – they organise special events to support partner search to already existing project ideas, but there is also a forum where you can do some searching
Area specific networks – Like Europan association of Hotels and Tourism Schools – AEHT – for tourism field specialities or International network of Technical schools – INNOTECS for technical schools.
Already existing partners – you can ask if they are interested, or you can ask them to distribute your project idea to their partners.
For applying financial support for your project, it's crucial that your project idea has a link to funding program priorities. Different funding organisations have different priorities in different program periods, and these are always available on program webpage.
Read about Erasmus+ Strategic partnership projects which are most commonly used in VET schools.
To apply for Erasmus Strategic Partnership project, you need partners from different program countries. Be aware of the partners you need.
Before starting to fill your project application you should have at least 1 or 2 preparatory meetings with your partners to discuss the project activities and management issues. On first meeting you can also distribute small tasks to your partners. It helps you to get to know them. If you feel doubtful about some partners, you still have time to replace them.
Implementation
Create support. Make sure that the project idea is in line with the internationalisation policy of your own institution or organisation.
Topic 3: Project management and scheduling
When you have sorted out the project basics, the partners and funding program you need to learn the basics of Project management and time scheduling.
"An hour of planning can save you 10 hours of doing"

Dale Carnegie, American author
Under this link you can find:
Introduction to project management and time scheduling
Project Management Life Cycle
Project Time Scheduling
It's important to plan and create Gantt chart in application phase, because usually financing body expects you to present it as an annex to the project application. It helps you to plan working days and time needed for each activity – which is also basement for creating the realistic project budget.
3.1 Dissemination
Dissemination means that you are telling about the results of your project activity to others, so the results will be available to be used for relevant schools, stakeholders or other third parties, and making impact.
Dissemination plan may be needed for the application. Each financier wants to get most out of its financial support. They want to be sure that you´ll do everything to spread the word about your project activities and results to allow bring positive changes to as many different target groups and third parties as possible. You and your partners are direct beneficiaries, but the impact which your project creates is the key element for the financer. In a nutshell the aim of the dissemination is to make your project results easy to find, available, attractive, and easy to use.
The benefits of the dissemination can be:
Making the project results more sustainable
Giving to your project result the snowball effect
Improving the knowledge sharing and professionalisation
Increasing the European cooperation
Widening your networks
Putting both the financing body and your own organisation in the spotlight
Making international activities more visible
Increasing the support for internationalisation
People are getting inspiration/new ideas
Strengthening the overall image of your organisation
To put your dissemination plan/strategy on paper you need to:
Define your target groups – who can use and benefit of the results of your activities.
Select the dissemination channels. Keep in mind that there are kind of different channels for different target groups and purposes.
Plan what, when and how you disseminate.
Examples:
If you want to attract teachers, professionals or specialists – then might be the right place for that network seminar/conference or other event. Make a presentation, poster, leaflet or gather the roundtable etc – that kind of events give you the opportunity to get instant feedback which is really valuable.
If you want to spread the word about your ongoing processes and results to wider audience then you can publish an article in a daily newspaper. Want to reach professionals – choose professional newspaper or magazine.
If you want to keep your organisation more visible and gain more attractiveness – use social media. LinkedIn is good for professional networks, Instagram and Facebook for broader audience.
"For dissemination, pick the interesting survey results, tips or quotes related to your topic or show how your project output can make life easier for others. Think, what is the value you could bring to the teacher, headmaster or HR person in another VET school."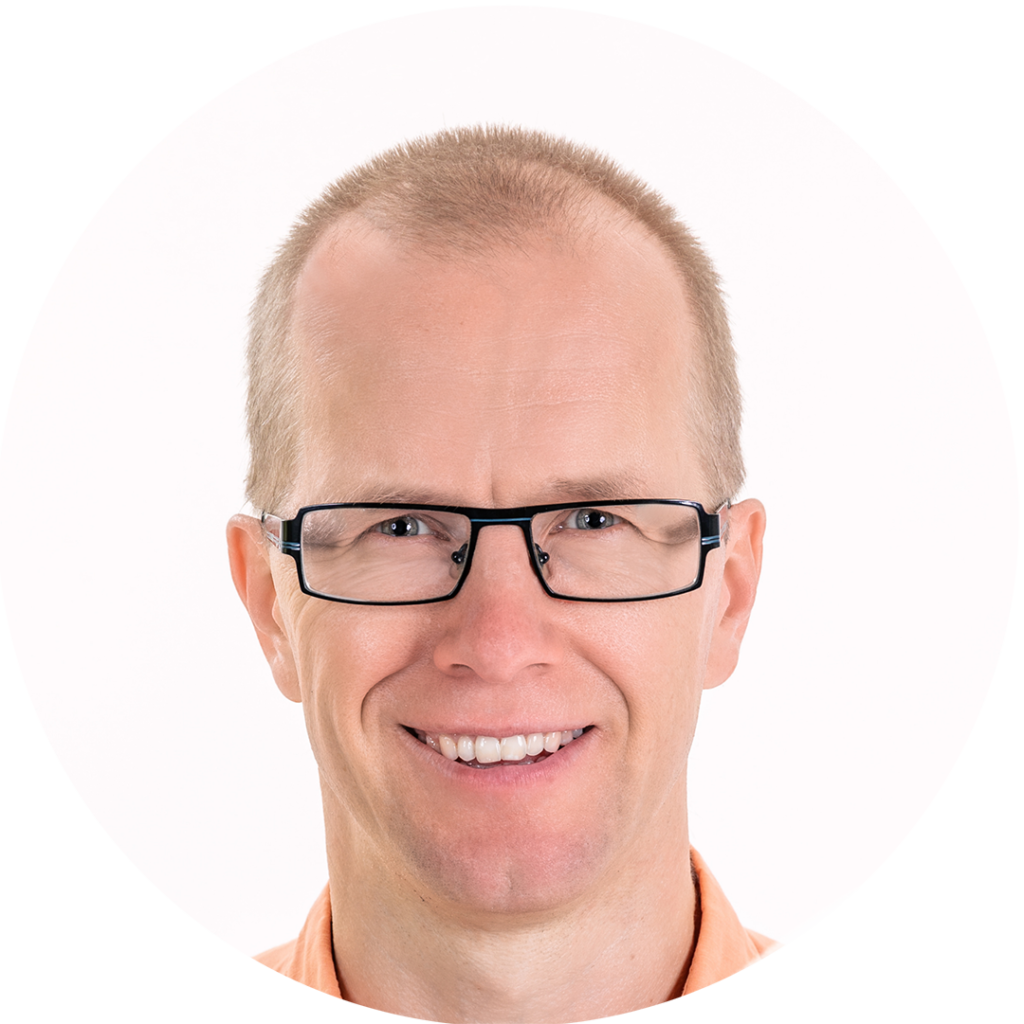 Skills you may need to act as an expert manager
Language skills
Project management skills
Organizational skills
Communication
Cooperation
Digital skills
Show your skills and earn your open badge

The European Commission's support for the production of this publication does not constitute an endorsement of the contents, which reflect the views only of the authors, and the Commission cannot be held responsible for any use which may be made of the information contained therein.