Train for international trail
Sparkle of internationalisation
Train for international trails (TFIT) is a project done with the students and for the students. Project aims to give variations for implementing internationalisation at home to everyday teaching. Teaching material produced enables everyone to grasp the topic, weather your´re a teacher or a student.

Our strength is that the network of partners is formed by organisations with strong professionality of educational work with students with special needs, together we call create accessible and intriguing study material with a twist of gamification.

Project summary
Train for international trail aims to improve the possibilities for all learners to feel European and to have opportunity to include internationality to their studies.
handbook and study module with study materials and guides for teachers on how to get started on digitally based learning environments.
Our objectives are:
This project we will create a virtual trail towards international thinking and offer tools for preparing for an actual mobility. The network of partners formed by organisations with strong professionality of educational work with students with special needs enables us to create engaging, versatile, and accessible material.
The students voice will be the main focus during the project. Young people are active and have a need to communicate with their peers also internationally. We want to train for international trail together in European collaboration, intertwined along vocational studies.
Project results can also be used as a preparation course for actual mobilities in VET – not only in special needs education but also in the mainstream VET.
Through the training course and other materials, we will be able to enhance the internationalisation at home (I@H) activities in each organisation. Parts of the study module can be used also just to have introduction of internationality among studies and life skills.

Project results
How to survive Europe" online game
"Mobility-ability" study module
Mobility handbooks
Mobility-ability journal
The project's results enable and encourage teachers to use digital tools and most importantly engage students more in internationalization.
The point is that the internationalisation reaches the classroom easily with a motivating game and other tasks. The binding factor in the project results is that it reaches the whole spectrum of internationalisation among students and staff, with actual mobility or not.
Participants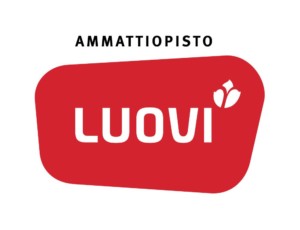 Luovi Vocational College(coordinator)
The expected impact and long-term benefits:
We aim to achieve impact at individual level as increased skills and com

The European Commission's support for the production of this publication does not constitute an endorsement of the contents, which reflect the views only of the authors, and the Commission cannot be held responsible for any use which may be made of the information contained therein.
More information
Miia Tolonen
+358 40 3193 183
Miia.Tolonen@luovi.fi