Future Jobs from North to South
Future skills for working life.
This project aims to exchange good practice on how VET (vocational education and training) institutions can best respond to future skills requirements on the labor market. It also aims to share the expertise of partner organizations and learn together new ways on how to work with the world of work and achieve future skill requirements.
Objectives of the project
Sharing best practices
The management and staff will learn the respective projects in the partner countries. Best practices will be shared as a digital blog. Trainers can exchange ideas, gain experience and pass these results on to their own companies as multipliers.
Inquiring needs of companies
What skills do future employees need in the companies that go beyond professional and job-specific qualifications? Which general skills must be imparted?
Summarizing the results in a blog
It will serve not only as a guide for partners to adapt the project curricula, but also for future projects and measures.
We aim to
Improve the skills and competencies of the participating employees
Strengthen the link between the strategy of the organizations and the cooperation and collaboration with companies
Promote wider opportunities for cooperation and collaboration and joint development of partners
More visibility for internationalization
Awareness of the needs of future jobs at all levels
Future jobs blog
Read more about the project from upcoming blog!
Participants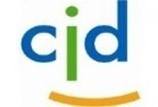 Christliches Jugenddorfwerk Deutschlands gemeinnütziger e.V.

Federazione Centro Nazionale Operesalesiane Formazione Aggiornamento Professionale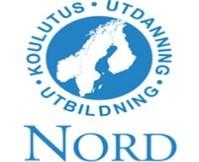 Stiftelsen Utbildning Nordkalotten
More information
Iiris Inkala Rajaniemi
+358 40 3193 925
iiris.inkala-rajaniemi@luovi.fi